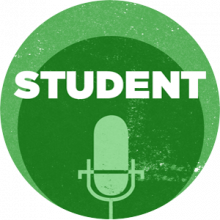 Erin Peters is a graduate student in the Chemistry Department, president of the Chemistry Graduate Student Association at UK, and graduate research assistant to Steven Yates. In this interview, Peters talks about her research at UK's particle accelerator.
This podcast was produced by Stephen Gordinier.

This work is licensed under a Creative Commons Attribution-NonCommercial-ShareAlike 3.0 Unported License.