by Allison Elliott-Shannon

(Feb. 13, 2014) — Open access to information is the goal of higher education, and several members of the University of Kentucky Department of Psychology faculty are participants in an innovative project designed to bring free, up-to-date texts to students. Headed by University of Illinois professors Ed and Carol Diener, the website Nobaproject.com gives instructors and their students access to customized psychology content written by top experts in the field.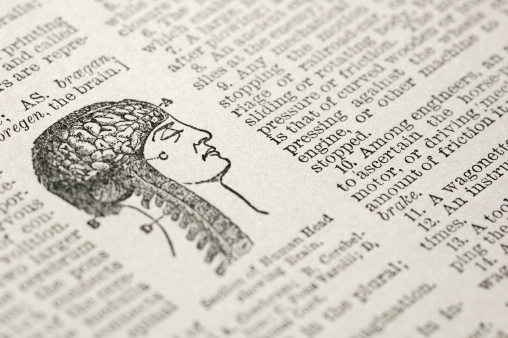 120 authors, including seven members of the UK faculty, put together more than 80 chapters in 11 psychology topic areas. All content is completely free, and allows instructors to customize texts by selecting only those chapters pertinent to the goals of the class.
"In addition to saving the students hundreds of dollars in textbook costs, what is especially exciting about the project is that the students get to read sections written by international experts who are writing about their respective fields," said Richard Milich, Provost's Distinguished Service Professor in UK College of Arts and Sciences' Department of Psychology and a contributor to the Noba Project. "I know the students will appreciate the cost of the text, and I hope they come to appreciate what a privilege it is to understand the fields of psychology from experts in the field."
Using the Nobaproject.com site, instructors can browse a list of psychology topics ranging from ADHD to PTSD, and spanning demographics from children to older adults. Once instructors have selected their desired chapters, they can organize the chapters into any order they like to make a coherent text for their class. With one click, the book is then viewable online or downloadable as a PDF. Students and instructors just need a free account to access the material.
Susan Barron, another UK psychology professor who has written for Noba, said she was happy to be asked to participate in this project.  "This creative approach to making information about a broad range of areas of psychology more readily available to students at no cost is so important in these difficult financial times.  In addition, the range of topics covered by experts in the field allows for tremendous flexibility for the student and the instructor by allowing them to choose the topics relevant for their interests or courses." 
The Noba Project represents a new model in academic text distribution. By offering educational materials free of charge, it empowers students to potentially save hundreds of dollars per semester. As a series of digital publications, the Noba Project text is environmentally friendly. It is both traditional and cutting-edge. The chapters reflected in the Noba collection represent the standard canon of introduction to psychology courses as well as cutting edge chapters reflecting new trends in science. It is also open and crowd-sourced. Noba is available to anyone to use and to share with others, even people outside academia, who simply wish to learn more about psychology. Noba also continually requests feedback from users to help guide innovations and new topic areas. This helps balance traditional expert offerings with the desires of users to create materials that will be both authoritative and usable.
University of Kentucky authors on the Noba Project include: Susan Barron, Christia Spears Brown, Cristina Crego, Jennifer A. Jewell, Richard Milich, Walter Roberts and Thomas Widiger, all of the Department of Psychology.