Location:
The Great Hall, Margaret I. King Library
Speaker(s) / Presenter(s):
Juan Pascoe
Juan Pascoe will be lecturing about Private Press in Mexico. This lecture is free and open to all; a workshop is open to registration for the following day.
Juan Pascoe dará una charla sobre la Imprenta Privada en México. Esta charla esta abierta al público y la admisión es gratuita. Al día siguiente habrá un taller para el cual la inscripción esta abierta.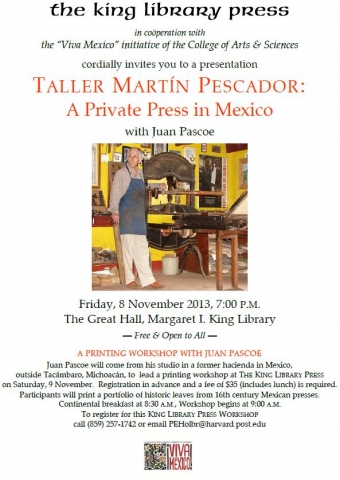 Type of Event (for grouping events):