Hall of Distinguished Alumni (Sally K. Mason)
On September 28, 2021, the University of Kentucky inducted 27 former students into the 2020 Hall of Distinguished Alumni. The alumni are being honored for their meaningful contributions to the Commonwealth, nation, and the world. The prestigious event, held every five years, was postponed last year due to pandemic restrictions.
The 2020 inductees include Sally K. Mason ('72)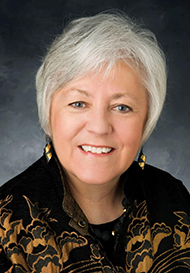 who earned a B.A. in Zoology. Sally Mason of Hilton Head, South Carolina, is senior fellow and executive search consultant for the Association of Governing Boards. She is president emerita at the University of Iowa, having served as the 20th university president (2007-2015). Trained as a cell/developmental biologist, she also retired as professor emerita from the UI Department of Biology. Mason served two consecutive terms as a presidential appointee to the National Medal of Science Committee, including a term as chair. Initially appointed to this committee in 2006 by President George W. Bush, she was reappointed by President Barack Obama in 2008. Mason is currently a trustee for two private universities, Des Moines University and Embry-Riddle Aeronautical University. She received an honorary degree from UK in 2012.
To read full bios of this year's inductees, visit www.ukalumni.net/s/hall-of-distinguished-alumni.
With the addition of the 2020 honorees, the total number of alumni honored to date is 333, since the hall was created in 1965. To learn more about the Hall of Distinguished Alumni and previous inductees, visit www.ukalumni.net/s/hall-of-distinguished-alumni.