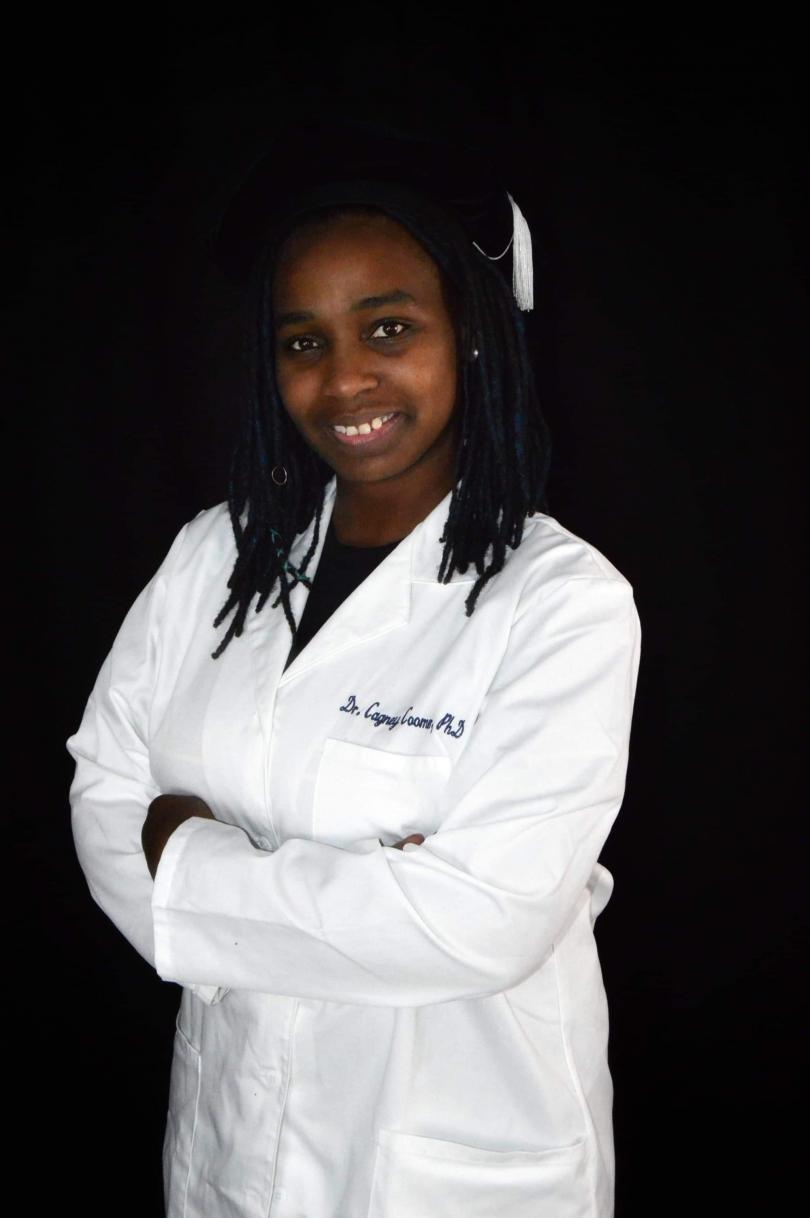 Cagney Coomer, a postdoctoral trainee in the Halpern Laboratory in Molecular and Systems Biology at Dartmouth's Geisel School of Medicine, has been selected as a 2022 Hanna H. Gray Fellow by the Howard Hughes Medical Institute.
Coomer is one of only 25 biomedical researchers chosen across the U.S. this year as a Hanna Gray Fellow through a highly competitive selection process, and she is the first scientist from Dartmouth to receive this honor, which focuses on recruiting and retaining individuals from gender, racial, ethnic, and other groups that are underrepresented in the life sciences, including those from disadvantaged backgrounds. The program honors the contributions of Hanna Holborn Gray,  an inspiring leader and one of the founding trustees of HHMI.
Coomer obtained her doctorate from the University of Kentucky.
For more information, go here. A previous profile of Coomer appears here.