Carol Baskin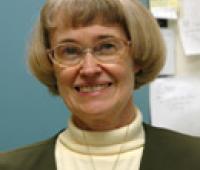 Education:
Ph.D. Vanderbilt University, 1968
Research:
Our research area is plant ecology. More specifically, we are doing research on the (1) life cycle and germination ecology of woody and herbaceous species of angiosperms, (2) biology, conservation, and geographical ecology of plant taxa endemic to cedar (limestone) glades of unglaciated eastern United States, and (3) plant geography of Kentucky.
Major emphasis in our research program is on the ecological life history of plant species, with particular reference to the seed germination stage of the life cycle. Our goal is to explain the ecological, biogeographical, and evolutionary origins and relations of the various types of seed dormancy. Thus, we have studied the germination ecology and ecophysiology of species from different habitats and biomes, and with different life cycle, life forms, and phylogenetic relationships.